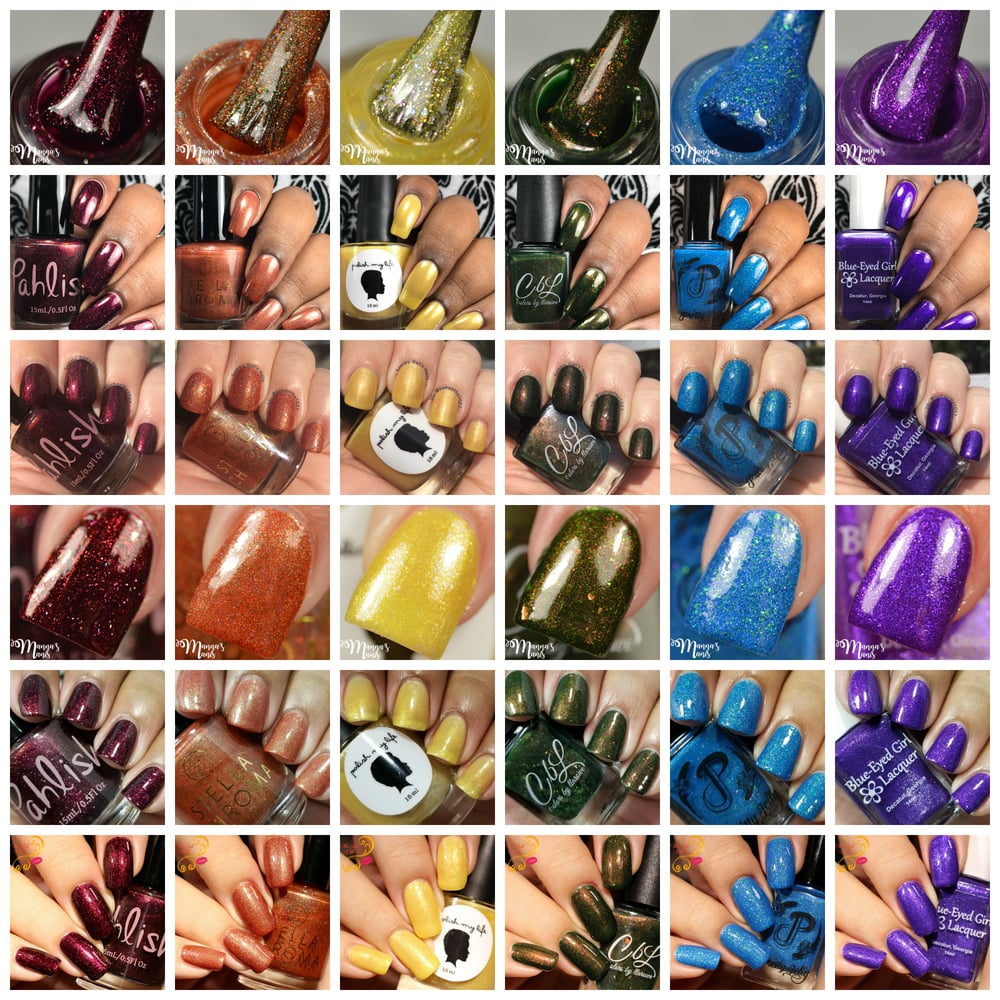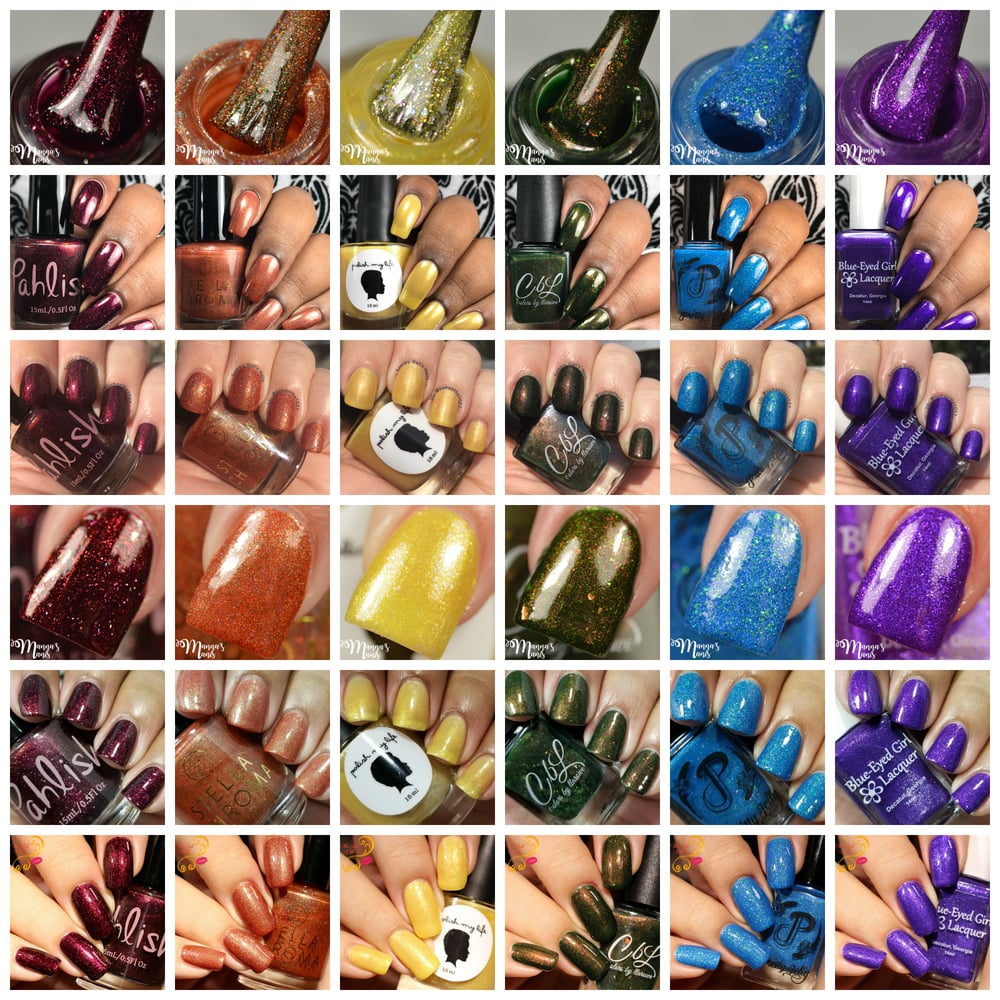 October: Rainbow Box
$54.00 / Sold Out
Pre-order launch is October 20th - October 27th. Please allow 2-3 weeks for shipping.
Reviews and Color Descriptions:

Amanda Loves Polish / Pahlish 
Cupid's Bow is a deep oxblood jelly with multichrome red and purple shimmer and holo flakes.
The Jedi Wife / STELLA CHROMA 
Autumn Serenity is a burnt orange linear holo with bronze and teal flakies.
Sammy Gail's Nails / Polish My Life
Golden Sunsets is a vibrant yellow based cremely with scattered gold and multi colored shimmers. 
Queen of Nails83 / Colors By Llarowe
The Marching Titans is a deep green jelly base with red to gold flake green shimmer and copper red to green UP pigment shimmer. 
Manna's Manis / Pretty Jelly
Manna's Mighty Masterpiece is a bright azure scattered holo with green-to-blue flakies and purple shimmer. 
xoxo, Jen / Blue-Eyed Girl Lacquer
End of the Rainbow is a royal purple with a pink to purple/blue shift, purple metallic flakies, and sparse silver holo microglitters.